Is Sector17 the new haven for Desi fast food lovers?
We caught you searching for some spicy Desi Indian street food online!
Well, don't let the cravings fade away. Instead, head on straight to one of GTA's most loved fast-food restaurants, Sector17. It's a home away from home!
From aloo Tikki noodles to chili momos-chicken, every dish we serve is prepared with tons of DESI love & spices to soothe your hunger bursts quickly!
So, let's check out what's hot & happening in our Sector17 Special Menu:
Sector17 Signature Chicken Burger

If you like your burger nice, big, and juicy, Sector17's signature burger is for you! It pulls together a huge patty that is crunchy on the outside and soft on the inside. On top of the patty, and surrounding it, lies the soft delicious layers of rich stretchy cheese. However, it is Sector17's secret signature spices & sauces that make these burgers absolutely irresistible! While we aren't allowed to talk about these secret ingredients out loud, all we can say is, that the spices are appetizing, and the sauces, thick & fiery! You will love every bite of our Sector17 Signature Burger.
Sector17 Chilli Chicken Momos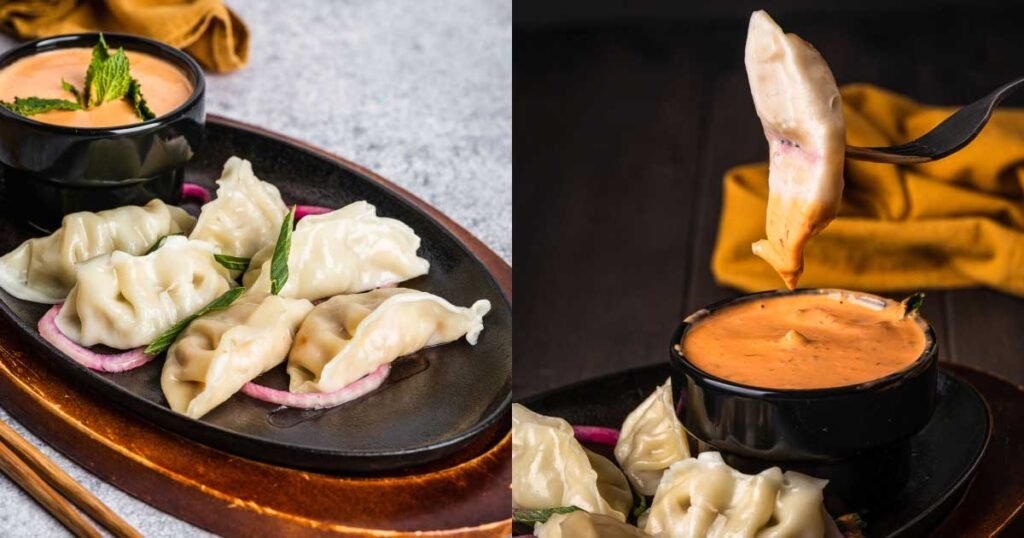 As the name itself suggests, Sector17 Chilli Chicken Momos are carefully prepared in a thick spicy chili garlic sauce. Its chilliness would take you back to the streets of India. These momos are filled with finely minced chicken and are served hot with Sector17 special momo chutneys. These momos taste as good as they are spicy! We have people come over from across Canada to satiate their hunger for Sector17 chilli chicken momos. Come & taste to experience what we are talking about!
Sector17 Aloo Tikki Noodle Burger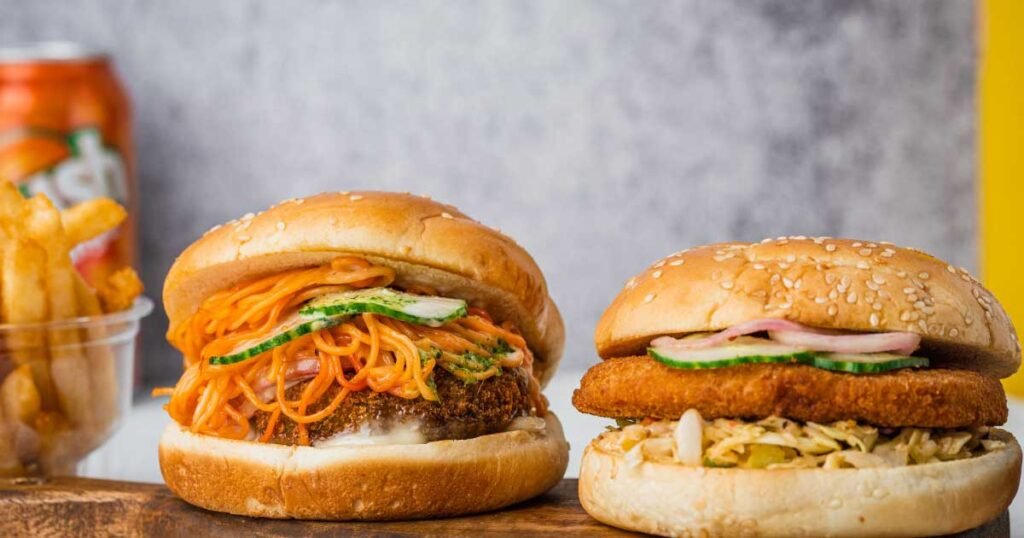 Everybody knows "Aloo Tikki Burger" and "Noodles"! But have you had a chance to taste an Aloo Tikki Noodle Burger? If you haven't tried it already, you are missing out on so much! It's time you came to Sector17, Canada, to experience our big, freshly made, noodles-loaded, Aloo Tikki Burgers. They are as desi as they come! What makes sector17 aloo Tikki noodle burger the talk of the town is the quality of potatoes we pick. Smeared with mouth-watering chutneys of all kinds, our golden crisp aloo patties, stuffed between noodles in a burger, taste heavenly!
Sector17 Signature Veg Burger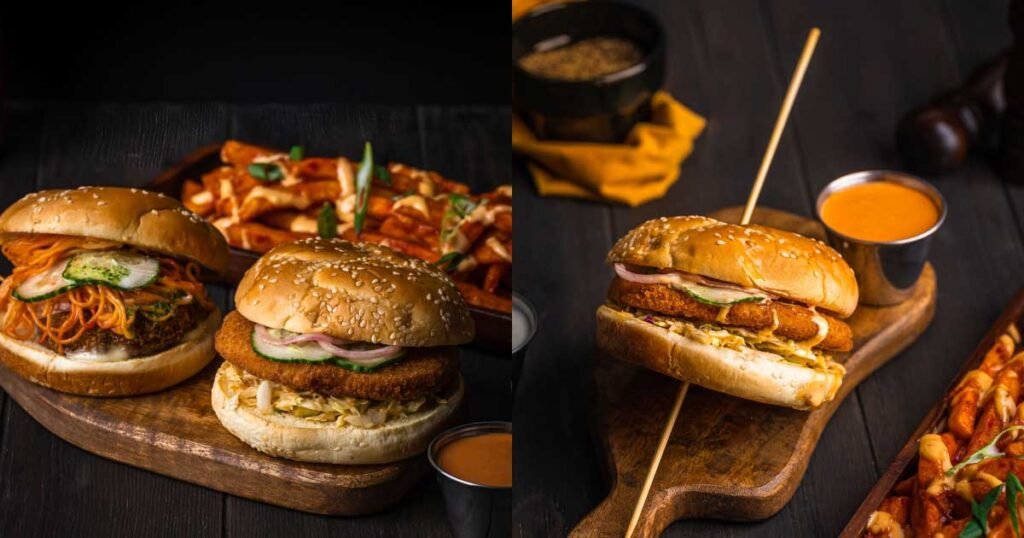 Sector17 isn't called the best fast food restaurant in Canada for nothing! Our signature veg burger competes for head-on with Sector17 Signature Chicken Burger! It is the go-to burger for every fast food lover! Fresh tomatoes, crisp lettuces, sweet onions, sliced cucumbers… and what not! Stuffed between these veggie layers is a perfect-sized crisp veg patty, smeared in flavorsome chutneys. To keep the desi-ness alive, we cook our patties only in desi masalas.
Sector17 Delhi Chowmein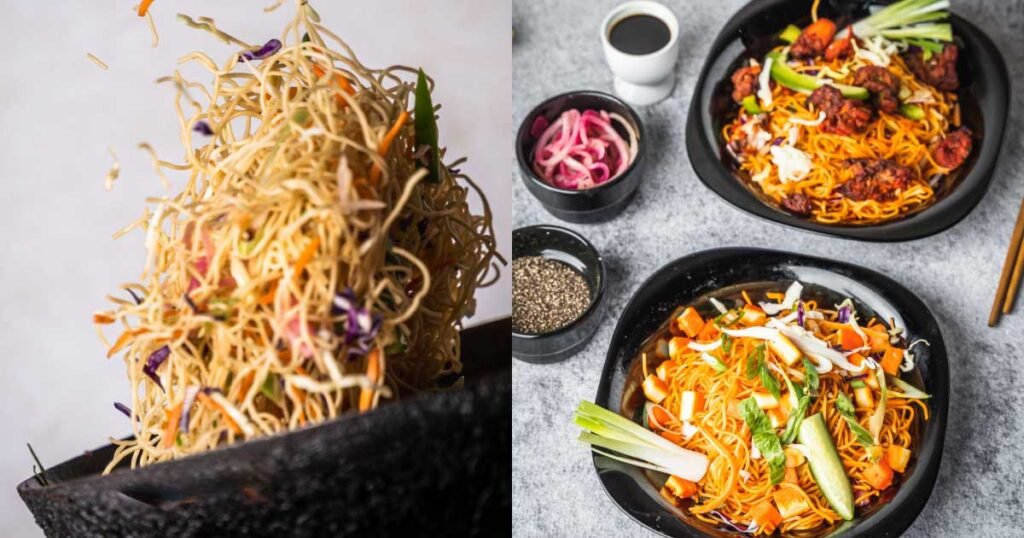 Sometimes the best way to visit India is not via a plane but a plate, full of Chowmein! So, if you are craving some mouth-watering spicy Desi style Chinese street food, head straight to Sector17 fast food restaurant in Canada. Sector17's Delhi Chowmein is made exactly how it is done back home, in India! The fresh veggies are tossed along with the noodles! Special Indian masalas along with Indian chutneys are used to accentuate the flavors. From the color to the texture, to the flavors, Delhi Chowmein is the yummiest!
Sector17 Veggies Grill Sandwich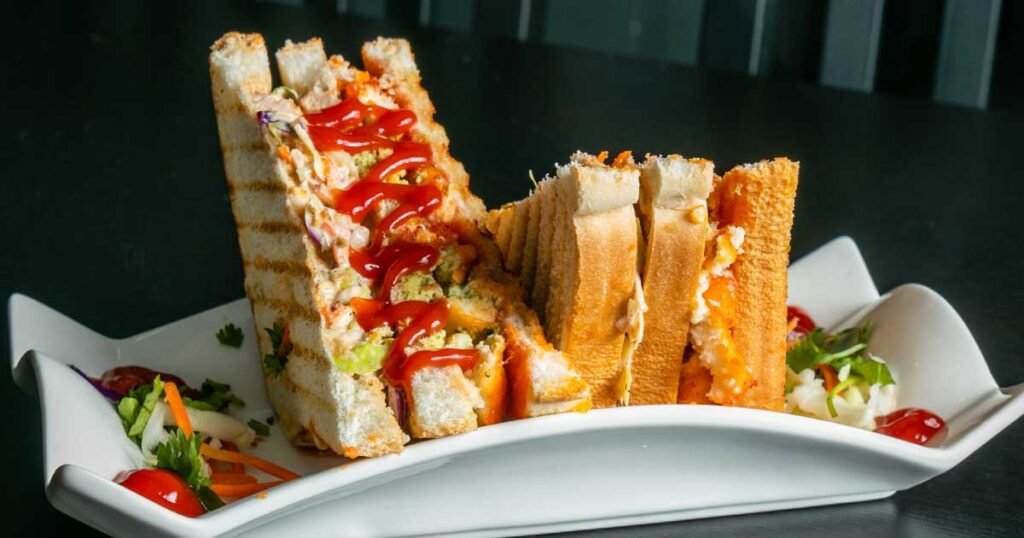 Can't say about the best but we definitely serve the most addictive Veggies Grill Sandwich in town! It gets its flavors from freshly grounded sandwich masalas, its smoothness from butter, and its kick from spicy chutneys. Sector17 Veggies Grill Sandwiches are so intensely filled that they remind you of a double-decker. It feels desi; it tastes ah-mazing!
Sector17 Manchurian Gravy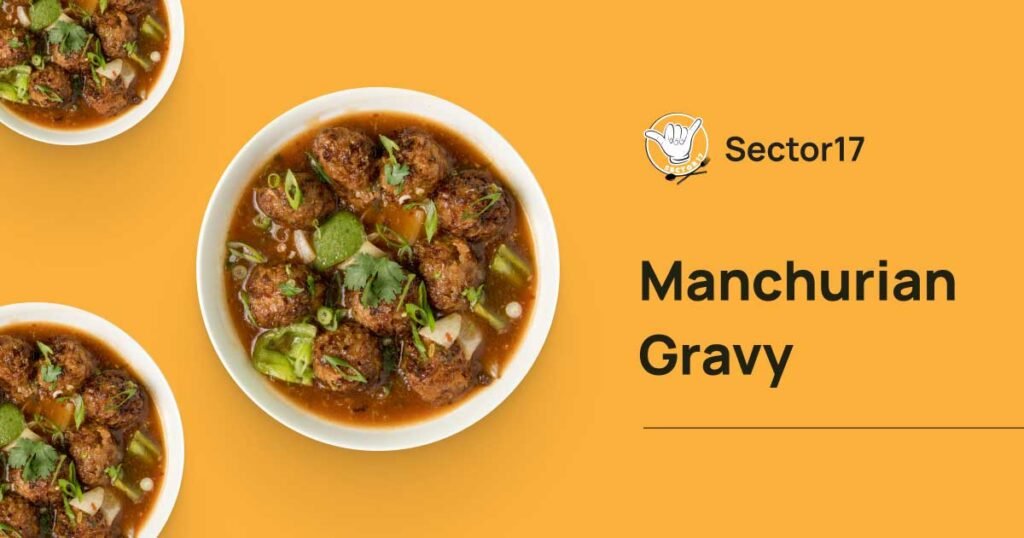 As soon as you put a Sector17 Manchurian ball in your mouth, it blows your mind. It is so delicious, that you can't stop yourself from asking for another bowl, and then, another! The Manchurian gravy has a chilly garlicky gingery feel to it. Its smoky flavors give it a more authentic Indo-Chinese appeal. Fresh veggies along with soya sauce, tomato sauce, and chill sauce are used to make the Sector17 Manchurian gravy real thick and appetizing.
Anytime you are in the greater Toronto area, you must not miss out on paying Sector17 a visit. We guarantee that no matter which dish you pick from our menu, you will remember it for a long time. Our food is going to make you fall in love with Indian street-style fast food! It is yum, it is fast, it is hip! 
Get ready to sizzle with Desi food made by experienced Desi lads.
Do visit Sector17, a home away from home! It is so good, you wouldn't want to leave!